History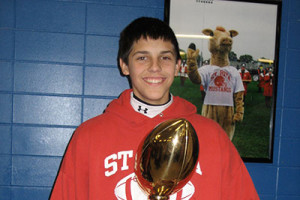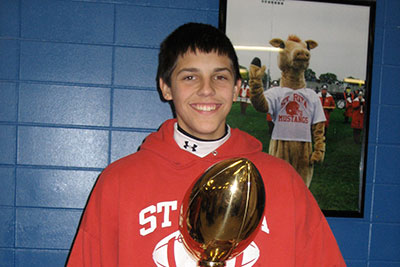 Walk It Out For Andrew (WIOFA) was established in 2010 by the friends and family of Andrew Smialek.
Andrew, a resident of Chicago's West Lawn neighborhood, was diagnosed with Hodgkin's Lymphoma in 2004, a month after graduating 8th grade from Saint Mary Star of the Sea School. Throughout his four years at St. Rita High School and into his first year at DePaul University, he bravely underwent countless treatments including chemotherapy and stem cell and bone marrow transplants. Unfortunately, the cancer continued to fight back. After a five and a half year battle with the disease, Andrew passed away on November 20, 2009.
Andrew will always be remembered for his strength, courage and, above all, love for life. Andrew never let his struggles bring him down and consistently brought joy to all that knew him. His selflessness and determination to fight against cancer will forever live on as inspiration for Walk It Out For Andrew.
---
Mission
The mission of Walk It Out For Andrew is to perpetuate the inspiring passion of Andrew Smialek by diligently working to support Chicago teens battling cancer and blood disease.
---
Who We Benefit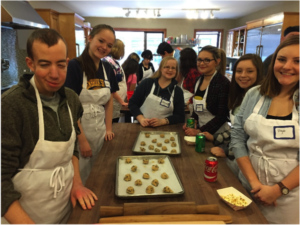 WIOFA benefits the Teen Hematology and Oncology Support Groups at Advocate Children's Hospital. The Support Group organizes activities for patients such as attending Chicago Blackhawks and Sox games, downtown dinners and other fun outings. As the sole sponsor of the group, WIOFA covers all costs associated with these trips. These outings help the teens regain a sense of normalcy and provide a fun, social and supportive escape from the harshness of treatment.
WIOFA is a 501(c)(3) organization and all donations are tax-deductible. 
---
Leadership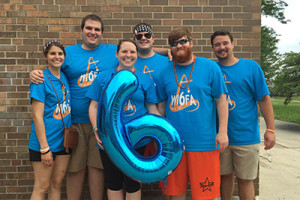 WIOFA's Executive Team is made up of a passionate group of Andrew Smialek's friends and family. Learn more about the team and their roles.