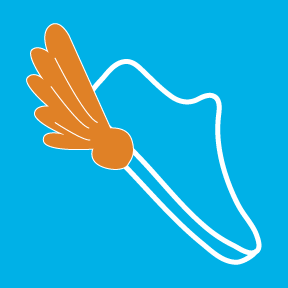 The 2021 running season is ramping up and Team WIOFA wants you to join the fun! Whether you are new to running or working on a marathon PR, Team WIOFA provides amazing benefits and the opportunity to fundraise for a great cause! Email Jamie@wiofa.org to learn more and get involved!
Bank of America Chicago Marathon
Sunday, October 10, 2021
Email Jamie@wiofa.org to sign up!
WIOFA's marathon team is run through Advocate Health Care and all money raised will directly support the Teen Hematology and Oncology support groups at Advocate Children's Hospital. Advocate greatly values its charity running team members. The fundraising minimum to participate in the 2021 Bank of America Chicago Marathon charity running team is set by Bank of America and is determined on the drawing of the lottery.
Fundrasing minimum requirements are as follows: *
$1,250 if you register before the lottery drawing
$1,750 if you register post lottery drawing
$1,250 if you gained entry through the lottery, are a legacy runner, or time qualifier ($195 fundraising credit will be applied)
As recognition of your hard work, all participants will receive:
Waived entry fee of $195 domestic/$220 international to the Bank of America Chicago Marathon
Comprehensive 18-week training plan, running schedule and weekly updates
Your choice of marathon training provided by Chicago Area Runners Association (CARA) or virtual training for participants who live outside of Illinois **

Weekend group long runs provided at 11 training locations throughout the city and suburbs
Mid-week runs at a variety of locations throughout the city and suburbs
Complimentary speed workouts, to increase your running speed, offered three times per week
CARA membership that includes reduced fees at over 100 Chicagoland races and a one-year subscription to Runner's World magazine

Charity running team dri-fit running shirt
A customizable personal fundraising webpage and tips on how to raise funds
Race day team tent with gear check, food, drinks and more
Prizes for reaching various fundraising goals
Participants raising $1,000 or more will become a member of Advocate's Presidents Society
Advocate employees participating in Healthe You will recieve 200 points on the completion of the race and fundraising requirements
* Fundraising minimum deadline is September 17, 2020
** A minimum of $300 fundraised is required before receiving CARA membership.
Bank of America Shamrock Shuffle 8K
Team WIOFA has opted out of the 2021 Shamrock Shuffle due to concerns regarding the COVID-19 pandemic and local restrictions on large public gatherings. We will Shuffle again in 2022!