Andrew, a resident of Chicago's West Lawn neighborhood, was diagnosed with Hodgkin's Lymphoma in 2004, after graduating from St. Mary Star of the Sea and one month away from his 14th birthday. Over the next five-plus years, Andrew bravely underwent countless treatments, chemotherapy, stem cell and bone marrow transplants. He never let the physical, mental and emotional toll of cancer treatments bring him down because he just wanted to be a normal kid. He was a state champion for the St. Rita Mustangs football team in 2006, was involved in extracurriculars helping other students on campus even after he graduated, and did everything a normal teenager wants to do with their friends.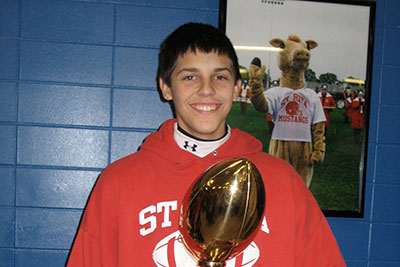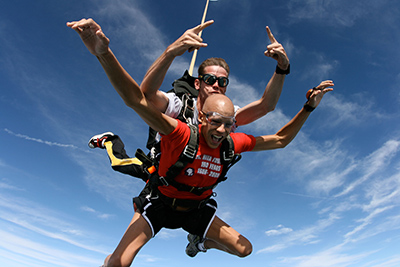 Unfortunately, the cancer continued to come back. Andrew passed away on November 20th, 2009.
Andrew will always be remembered for his strength, courage and, above all, love for life. He brought daily joy to everyone around him, and his selflessness and determination to fight against cancer will forever live on as the foundation for Walk It Out For Andrew.